Archive Item:
Nyala (Fo Yen Pao火焰报), No.10 第十期
Description
NYALA (Fo Yen Pao 火焰報) was one of the organs of the Malayan Peoples'Socialist Front. The 10th Issues was published in May of 1961.
It shows an editorial and comic on the front page, the 2cd and 4th page contain the article about the educational reformation of Chinese secondary school.
火焰报是马来亚人民主义阵线每月发行的机关报。第十期发行于1961年5月,首版附有一篇社论及漫画,而第二版与第四版以「論華文中學改制問題」讨论华文教育议题。
Please contact MDA if you wish to visit the newspaper for research or educational purposes.
Item Category
Publication
Accession No.
2018.01.NP02.10
Publisher
Front Sosialis Rakyat Malaya
Source
Por Heong Hong Collection
Copyright Information
Non-commercial use only
Subject(s)
Ahmad Boestamam
comic
Education Act 1961
Socialist front
Part of Collection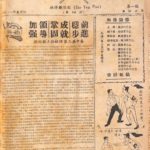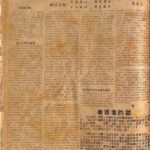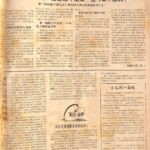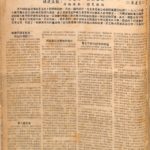 Relevant Items