Collections:
Zainah Anwar Collection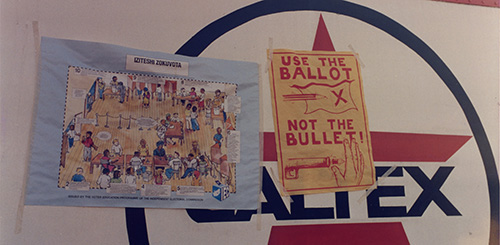 The photographs in this collection were taken by feminist and activist Zainah Anwar during her trips to Seychelles, Pakistan, Lesotho and South Africa covering the elections in the early 1990s as a Commonwealth officer. Included in the collection are also photo albums from her visit to the 1995 NGO Forum On Women held in Beijing.
Zainah Anwar is one of the founders of Sisters in Islam and Musawah – a global movement for equality and justice in the Muslim family and family laws.