Collections:
Projek 555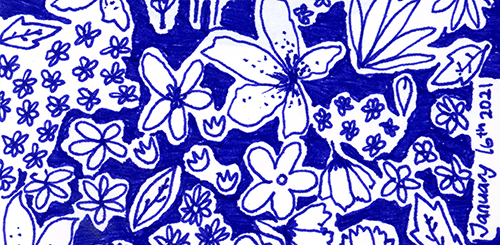 Projek 555 is a collection of everyday observations and reactions in the form of a mini visual diary. At the end of 2020, and again in 2021, Malaysia Design Archive issued an open invitation where for a month, anyone who wanted to participate would receive a 555 notebook by mail to journal whatever they liked, however they chose to. The idea was to create a space for pause,
contemplation and connection through distance.
The COVID-19 pandemic created a rare moment where we're all experiencing the same thing, in hugely different, yet resonant ways. These notebooks become part time capsule, part living archive — a space for everyday observation to be part of dening what a year is. Diaries are often private objects, a quiet space for unspooling a day. When done with the intentionality of being seen by others, they occupy a liminal space that moves between a witnessing of personal observations by the self, and also by the larger, unknown public, creating an expansive space for entanglement between them. Each 555 notebook returned is different — some holding space for raw emotions, some filled with silences, some littered with fragments of mundanity and significance. This exhibition invites you to step into this space of shared intimacy and collective memory-making.
The 555 notebooks are a remake by ana-tomy of the familiar pastel-coloured tiny notebooks that sat as common fixtures in sundry shops, recording everyday transactions and often stood in as an artefact of trust between the shopkeeper and their customers in the form of IOUs. They feel like the perfect vehicle for this project.
–
Projek 555 adalah sebuah usaha mengumpul pemerhatian dan renungan harian dalam bentuk diari kecil bergambar. Pada hujung tahun 2020 dan 2021, Arkib Reka Bentuk Malaysia telah mengumum jemputan terbuka selama sebulan. Mereka yang berminat akan diberi buku nota 555 melalui pos untuk merakam apa sahaja yang mereka suka, dalam apa bentuk jua. Tujuannya ialah bagi mengadakan ruang untuk berhenti sejenak, merenung dan menghayat dari jauh. Pandemik COVID-19 telah memberi kita sebuah detik luar biasa yang menyentuh kehidupan dari berbagai segi yang dahsyat.
Buku nota ini menjadi sebuah kapsul tangkapan masa, dan sebuah arkib hidup – sebuah ruang pemerhatian harian untuk membentuk sejenis tahun. Selalunya diari adalah benda peribadi, sebuah ruang tenang untuk merungkai pengalaman sehari. Bila diamalkan dengan hasrat ianya dilihat oleh orang lain, ia menduduki 'ruang liminal' yang beranjak di antara pemerhatian peribadi, dan pemerhatian awam yang lebih besar dan tidak dikenali, sekali gus memberi ruang luas untuk bergelut sesama mereka. Setiap buku nota 555 yang dikembalikan berbeza – ada yang berupa ruang luahan emosi, ada yang dipenuhi kesunyian, ada juga yang bercamuk dengan serpihan entah apa-apa, bersama dengan yang bermakna. Pameran ini menjemput kita sama-sama memasuki ruang pelukan kasih dan pupukan
memori.
Buku nota 555 adalah produk 'kitaran semula' oleh kedai 'ana-tomy', sebuah kedai alat tulis. Ilhamnya ialah buku nota kecil '555' berwarna pastel yang pada suatu ketika dahulu merupakan alat biasa perniagaan runcit, merekodkan urus niaga harian dan 'sebagai 'buku hutang' ia sering menandakan kepercayaan antara pekedai dan pelanggan. Buku ini dianggap sesuai untuk Projek 555 ini.